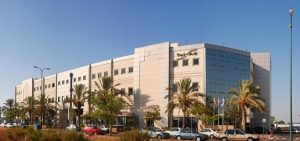 Our company has dozens of years of experience dealing with a variety of customers both in Israel and abroad including Comverse, Gilat, IBM, Infinidat, HP, Vastdata, Habana by Intel, and more. From characterization to planning, implementation, and test runs, our company has full integration capabilities for setting up data centers.
Over 12 years ago, Tel-Ad built a private data center for the company's customers in Kfar Saba, which it now operates 24/7/365. This data center boasts a total output of 5 MW and air conditioning providing 900 tons of cooling, featuring full redundancy. The experience that comes from building and operating our data center is a crucial element that we draw upon when selecting high-quality products for the construction of new server rooms for customers.
Tel-Ad has cooperative agreements with international manufacturers and companies in the field of infrastructure and data storage, providing support for planning and development. We also offer support for supply chains, which allows for significant expansion into overseas markets in accordance with a client's business plan, quickly, and with minimal effort.
With a professional staff of 70 executives and employees, Tel-Ad allows customers to focus on their core activities while receiving products and services of the finest quality, which always adhere to accepted procedures and standards.